I'm sure you've seen the timeless, iconic images before.
On calendars, advertisements, or desktop wallp
apers.

They're beautiful.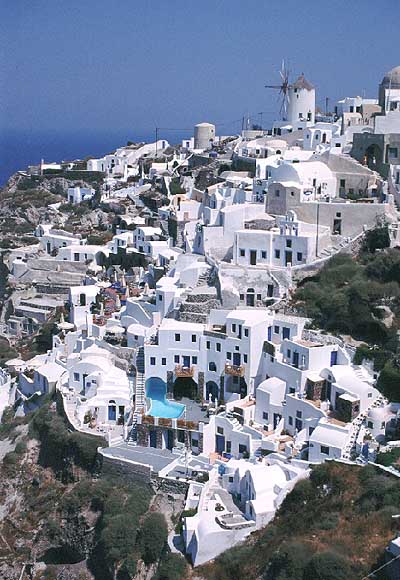 When I went to Greece, I expected to see white stucco houses...everywhere. Well, they're not. Athens looked similar to M
exico City.
Some historians even speculate that Santorini is the setting for the legendary city of Atlantis.
Sunsets, volcanoes, cliffs, blue dome roofs, and red beaches.
Ahhh.